Now you can boil eggs in a jiffy, thanks to the newly launched Electric Egg Cooker, This innovative product made of high quality stainless steel heater boils eggs in just 7 mins, which in effect means that it costs less than 10 paisa for 7 eggs, It boils egg in steam generated by stainless steel heater in 220V/400W Power with 25 ML Water, It is advisable to use drinking water for long life of the heater, Add Water According to the measuring cup, as per the number of eggs you want to cook, The eggs will come out delicious, nutritional and cooked just right, It is easy to peel the shell, and the eggs wont crack, Great Design with Nice Appearance Makes For a Great Gift for Your Family and Friends Salient Features: Food Grade Material ,Unbreakable Crystal Clear Top Cover, New and Improved High Capacity Design, High Efficiency Stainless Steel Heating Plate, Double Thermal Protection for Safe Application, Easy To Read Operation Indicator Light. Cooking Capacity up to 7 Eggs, Can Be Used as a Food Steamer, Enjoy Different DIY Egg Dishes, Rated Voltage: AC 220-240V 50-60Hz, Power Rating: 350W, Unit size: 16x16x16 cm.

•    7 Egg Boiler
•    Safe operation, Double thermal protection
•    Can also be used as food steamer
•    Easy operation
•    Warranty: No Warranty
•    Power: 350 watts
•    Includes: Main item

Image shared for reference to be align from below Content.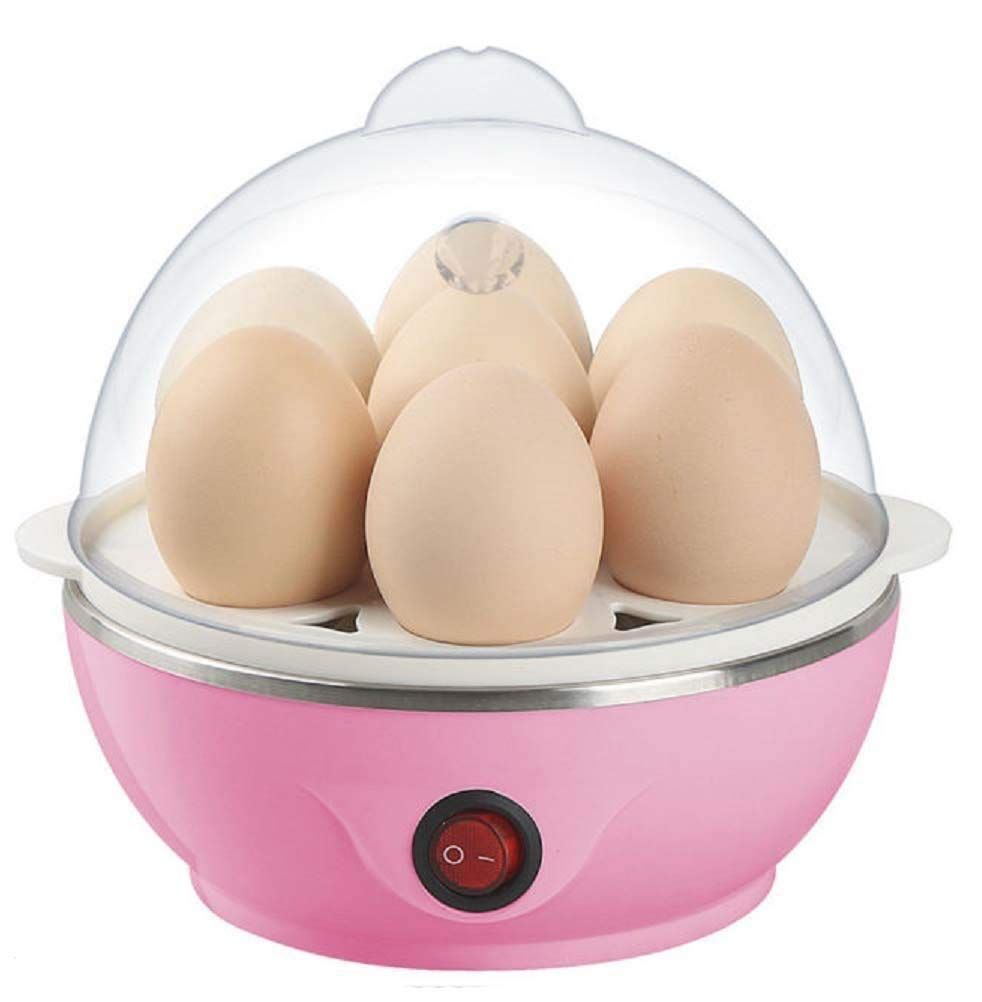 Egg Cooker for your Kitchen
This Egg cooker is from the house of Curiocity. This product is made from stainless steel.
This egg boiler can cook up to 7 eggs simultaneously. It boils the eggs in the steam generated by the heater contained in the cooker. The crystal clear top cover allows you to check whether the eggs are cooked or not, without opening the lid.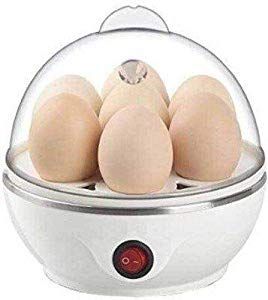 Compact and Portable Egg Boiler
With a dimension of 16 cm x 16 cm x 16 cm, this white colour egg cooker is a compact product that can be placed in your kitchen easily.
Due to smaller size and weight, you can carry this egg boiler along with you wherever you go, great for portability.
Can Also be Used as a Steamer
This egg cooker can also double up as a steamer when you do not want to boil eggs.
You can use the cooker to steam vegetables or dumplings of your choice for a healthy meal. It can also be used to steam idlis and other such dishes of your choice.